New LVT Floors: What to Expect
Luxury Vinyl Tile and Planks have been successfully storming the floor covering market.  And it's no surprise once you are familiar with what they can provide a busy household.  
Quality LVT products
offer a high level of peace of mind in addition to lovely stone, wood, and other design options.  
Because of its ever growing popularity, suppliers are providing an increasingly wide array of design and performance options for homeowners to choose from.  Due to this, I wanted to go over what is involved in the typical
luxury vinyl tile (LVT) 
project.  I even grabbed three lovely options to use as an example to help provide an idea of cost range for a project like this.
Let's say we're working on a basement recreational room.  It was previously unfinished and totals about 250 square feet.  There is no floor to take up, no furniture to move, and minimal unevenness in the concrete base.  The doorways in this room include the sliding glass door to the back yard, one door to an unfinished utility closet, and a standard sized door to a space that's being made into a guest suite.  When we come in to install, we are the last part of the project except for maybe the painter.
You want a floor that you and your family can love for a long time because there are no plans on selling the home within the next 5-10 years.  This is the kind of information that your
Flooring Design Consultant
at
Mercer Floor + Home
uses to provide good recommendations for your new LVT floor.  It is also extremely helpful if they know how you use the space, what you'd like everything to look like when complete, and what budget range you are looking to work with for for your new floors.
The estimate that your Consultant would provide for this type of project typically includes the following:
minor subfloor prep to minimize standard lumps and bumps

our

Healthy Living subfloor preparation

which includes the vacuuming of your subfloor with a HEPA filtered vacuum cleaner AND treating it with a

salt-based anti-microbial

mist

the recommended adhesive and grout

straight-lay installation of your new floor meeting strictest industry installation recommendations by

our very own master level installers

the new luxury vinyl tile (I go over three lovely options below!)

white shoe-molding around the walls

to help lengthen the walls while making sure that the expansion gap is plenty covered

the drywall and baseboard have been installed prior to our arrival

wood transition pieces to be used to frame…

at the door to the guest suite

at the door to the unfinished utility closet

a luxury vinyl care kit including

a large and easy to use swivel headed dust mop with a reusable cover

a manufacturer's cleaner for the occasional sticky spot and deep clean
For the purposes of this post I selected three beautiful, durable, tile designed LVT floors to help show you a full range for the scope of this type of project:
Mannington Adura 16" x 16" Luxury Vinyl Tile

:

The industry leader in superb quality and stunning designs!

This project calls for 13 cartons or 277.29 sq.ft.

For this project, this would typically total $6,000 including everything described above

With our current sale, you would be able to

save a total of $2,400 on this recreational room floor

!
Invincible H20 Enhanced Luxury Vinyl Planking

:

A perfect option for areas that see moisture and swings in temperatures!

This project calls for 14 cartons or 272.16 sq.ft.

For this project, this would typically total $5,050

With our current sale, you would be able to

save a total of $2,000 on this recreational room floor

!
VeroStone Engineered Stone Tile

:

A lovely combination of ceramic and vinyl to give you the best of both worlds!

This project calls for 11 cartons or 273.79 sq.ft.

For this project, as described above, this would typically total $6,200

With our current sale, you would be able to

save a total of $2,500 on this recreational room floor

!
No luxury vinyl flooring project is the same.  Though the one described in this post is considered typical based on our
almost 2/3rds of a century of experience
.  What's unique of the past decade or so is that more and more people are looking to
put a unique spin on their home
.  This helps them make it their own instead of some cookie-cutter house.  
Here are some other details that could change how your recreational room (or other space) could turn out different than the project in this example:
furniture needs to be moved

an underlayment is needed

an existing floor needs to be removed

more or less transition pieces are needed

shoe-molding that blends with the floor instead of the baseboard

new baseboard for a more custom look (we have 6" tall baseboard options available)

there is an annoying squeak (or lots of squeaks) that you would like us to reduce

a patterned installation
And the best way to finish off a room is the
perfect rug
to tie everything together!  Your Flooring Consultant can help you with ideas and suggestions on how to make that dream of yours come alive with our large selection of pre-made and custom area rugs and runners!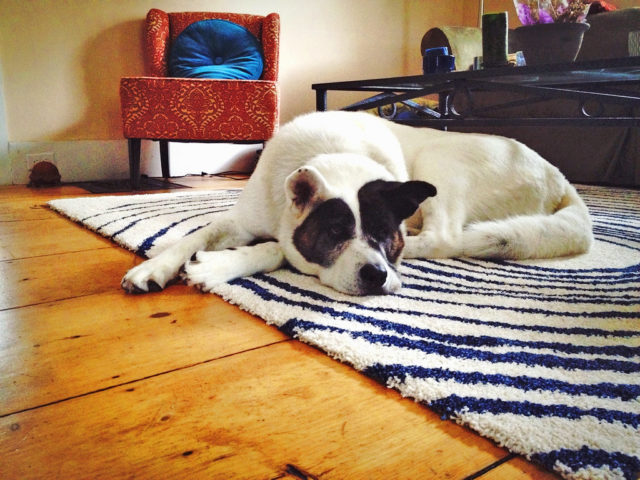 I hope this is helpful as you plan your next home improvement project.  Of course there are options out there that provide different looks, different durability levels, and different investment requirements.  If there are any questions, please feel free to reach out to me at
Katlin@

null

MercerCarpetOne.com
!   I'm here to help you find the best floor option for your home.
Warm Wishes,
Katlin Farrell Choate
katlin@

null

mercercarpetone.com
Was this helpful for you?  Get more like this in your inbox, newsfeed, or where you prefer at the links below…
Subscribe to our monthly eNewsletter
Like us on Facebook
Follow us on Twitter
Follow us on Houzz
Follow us on Google+
Special Notes: The pricing provided in this post is based on the details provided and costs at the time this was written (February 2016). Prices are subject to change based on material and labor costs, the specials available at the time, and the needs of each individual project.