What to Expect: Kitchen Backsplash Projects
Backsplashes are a great way to pull all of the aspects of a kitchen design together and create that custom finished look.  With all of the options available it is a great way to add an unique twist to personalize your kitchen.  And it can be a very detailed piece of work so today I will review what goes into a typical backsplash project with a few different designs that I find are popular.
Let's say we're working with an area that is 15 feet long and most of it is 18 inches tall.  There is a little more space at the stove as you're going to want to go a little lower than countertop height behind the stove and the bottom of the microwave sits a little higher than the bottom of the upper cabinets.  You're also going to want to go behind the fridge a few inches.  But you'll need less square footage above the sink where that window is so this basically evens out. So, the backsplash area will be 23 net square feet.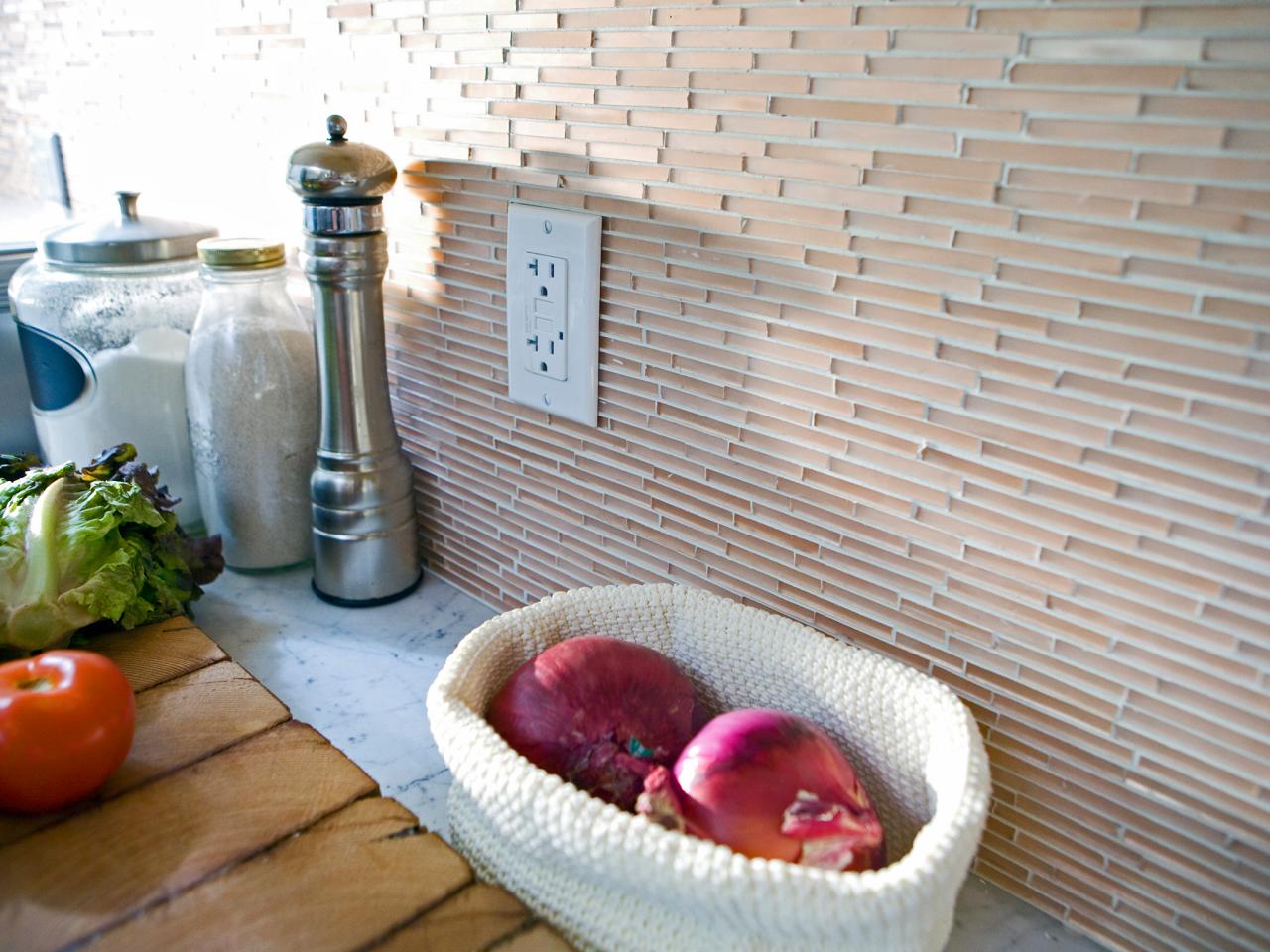 For the sake of this post, let's break it into four different scenarios:
You are looking to sell the house in a few years and want something neutral to dress the area up

This is a long term home and you'd like to keep it classic but pull in other details of your kitchen design with accents

This is a long term home and you want a backsplash that draws the eye and ties everything together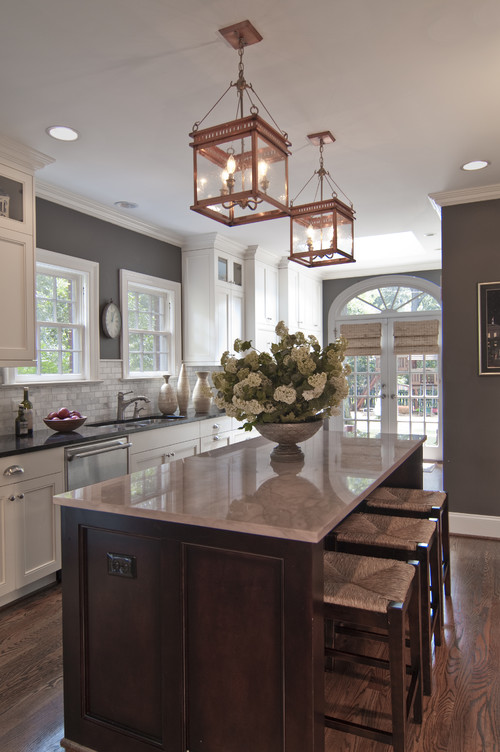 This kind of information is highly helpful to your
Flooring Design Consultant
at
Mercer Floor + Home
as she or he provides good recommendations for your new backsplash. Other details that are helpful are pictures or samples of your cabinets, countertops, and other design finishes in the space.
The estimate that your Consultant would provide for this type of project typically includes the following:
A licensed plumber to disconnect & reconnect the ice maker line and the gas line for the stove

Movement of those the stove and fridge

Take up and disposal of the existing 3 or 4 inch splash and decorative molding underneath the window ledge – this provides a much cleaner and more custom appearing finished result

White thinset – this minimizes color change in any stone and glass materials

Unsanded grout with sealer and coordinating caulk – unsanded protects any shiny parts & the caulk is for a clean finished edge between the backsplash and countertop to minimize the likelihood of spills getting behind your cabinets

The backsplash tiles and accessories as described below

Coordinating tile liners for any exposed edges for a clean and finished look

Measurement and custom backsplash design by your Flooring Design Consultant

Complete installation by one of our master certified ceramic, stone, and mosaic installers

This often takes two trips so the grout can be applied after the thinset has had time to dry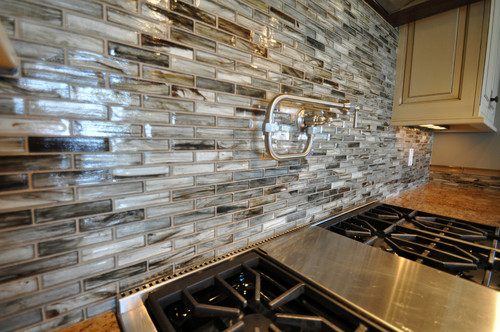 For the purposes of this post I selected three popular backsplash designs based on the above three scenarios to help showcase a full range for this type of project:
Scenario 1: Glass 3"x6" Subway Tiles by Glazzio –
This is a classic look that has never gone out of style and a great way to brighten up a kitchen without causing potential home buyers to worry about working their style around it

Completely installed as described above: Typically $1,487, currently only $1,345
Scenario 2: Classic Travertine plus a decorative strip for that custom look
3" x 6" Subway Tiles by Design Materials

a 3" decorative strip from the Tranquility Series by Glazzio

Completely installed as described above: Typically $2,315, currently only $1,985
Scenario 3: Glazzio Random Block Glass & Slate Series
For that full custom look that provides a wide mix of design options but still within the natural-neutral realm

Completely installed as described above: Typically $2,875, currently only $2,315
No backsplash project is the same.  Though the one described in this post is considered typical based on our
almost 2/3rds of a century of experience
.  Here are some other details that could change how your backsplash project could turn out different than the project in this example:
Additional items needs to be moved

You decide to have the same design along other areas of the kitchen such as the side of the island or above the kitchen desk

You choose more custom or rarer materials for your backsplash
I hope this is helpful as you plan your next home improvement project.  Of course there are options out there that provide different looks, different durability levels, and different investment requirements.  If there are any questions, please feel free to reach out to me at
Katlin@

null

MercerCarpetOne.com
!   I'm here to help you find the best floor option for your home.
Warm Wishes,
Katlin Farrell Choate
katlin@

null

mercercarpetone.com
Was this helpful for you?  Get more like this in your inbox, newsfeed, or where you prefer at the links below…
Special Notes: The pricing provided in this post is based on the details provided and costs at the time this was written (April 2016). Prices are subject to change based on material and labor costs, the specials available at the time, and the needs of each individual project.